:: Welcome to the Official CLUSTER.DX Page of 18VOG005 ::
My name is Jimmy and I live in
EKALI
city
[KM18VC]
, in the northern suburbs of ATHENS (approx. 15km from Center).
I am active on the radio since
1992
(started with local QSOs on 11m band and later on DXing since 2019).
(some old X-Callsigns FYI in logbook checking: 18DA112 , 18CS007, 18LV007).
More recently in December 2020, i moved my Radio Shack in a
remote park (farm)
in the wide-open forest to
Avlona
city
[KM18UG]
which is located 50km outside of Athens for much better signal reception as well to install more antannas in the future.
I will send my (2) VOG QSL Cards below only
VIA Direct
for any confirmed QSO in the logbook and you are always welcome to send your QSL Card
to the following
MAIL ADDRESS
below:
(PSE No e-QSL) | Always by negative contribution
Mr JIMMY (DIMITRIS) GOLFINOPOULOS
32 HLIOU STREET, METAKSOURGEIO
C.P 10438 , ATHENS - GREECE
For more information about VOG DX Group you may visit the Official Webpage
https://www.vogdx...
I hope to meet you on the Air soon !
Good DX, de 18VOG005 Jimmy. 73s
MY RADIO EQUIPMENT/ANTENNA & RADIO SHACK (Fully Remote Controlled)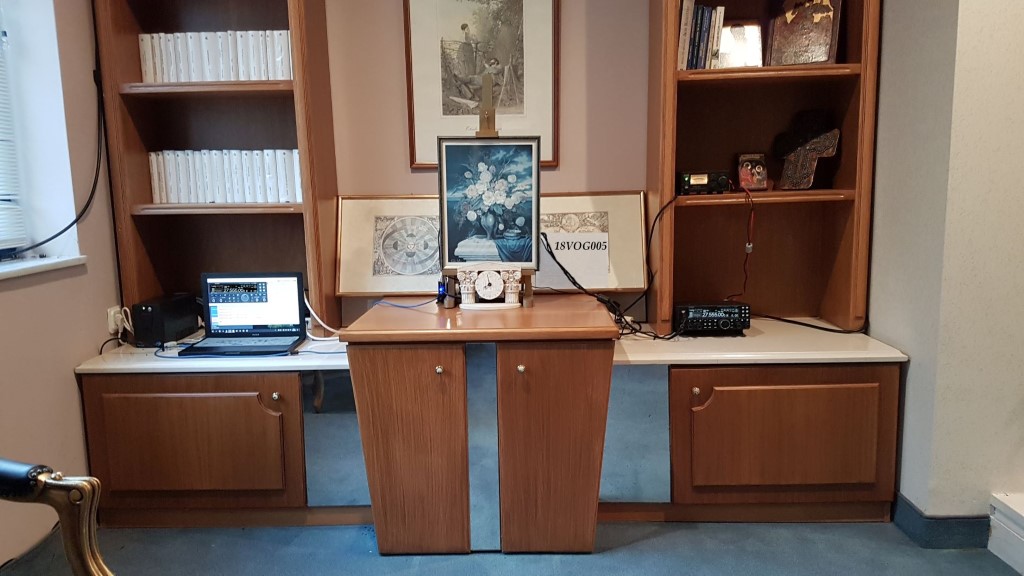 TRANCEIVER:
-YAESU FT-450D-
ANTENNA:
-Homemade HF Fan Dipole Inverted-V (6.5mt from roof and total 20mt from ground floor)-
MICROPHONE:
-Desktop Preamp. DSP Microphone-
...and when there is no
propagation
, we listen to our favorite Internet Radio...
https://www.power...